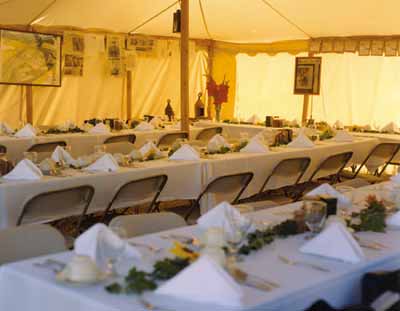 7th annual stockholder meeting, August 2000
(Excerpted from
The Idaho Statesman
, 1/13/02) As an investor in MaryJane Butters' company, you're more likely to get fresh produce or a visit to the company farm than cash dividends. Such fiscal policies may be unheard of on Wall Street, but Butters' company, Paradise Farm Organics, Inc., nestled in the Palouse region of North Idaho, is far removed from the world of high-stakes investing. And that's the way Butters and her 58 investors like it ...
Shareholder Profiles
Meet the following investors profiled in our magazine. In future issues, we'll introduce you to all 58 of our shareholders.