Archive February 2010
All of the articles archived for the month that you have specified are displayed below.
Finding Balance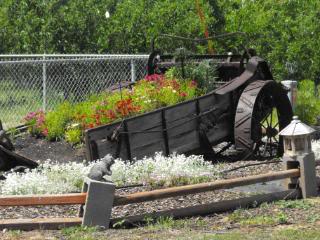 I love the wildness of springtime in Prosser; it resonates with my own spirit somehow. I love when flowers pop up out of seemingly nowhere. Well, all but the tulips that keep cropping up in my Shasta beds. They irritate me, although I have to give them their due. Every year I am convinced that I have killed every last one of them…and every spring they seem to come back with a vengeance. Although they are my least favorite flower (if they were yellow, white, or purple ones I would be fine, but these are red and orange), and I dislike them with a passion, I have become fond of their tenacity.
Summoned by the Queen
Sometimes something as simple as answering the phone can change your ho-hum day into the most perfect one. It is in those moments that a beam of sun is somehow interjected into the drabness of a winter's afternoon.