MaryJane's Stitching Room Contest
Even though our contest is over, we'd like to encourage you to post any new pinkeepers you make in our Pinkeeper Gallery. E-mail your photo to contest@maryjanesfarm.org and we'll post it in the gallery! You need to save your photos as jpegs, 72 ppi, about 4″x6″. If your submission e-mail bounces back to you, that means your image was too large for our server to handle.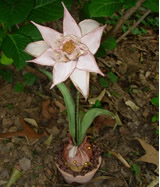 Thanks to everyone for their hard work and inspired submissions!
BEST IN SHOW
Karin Smith
Ellenwood, GA
MOST ENTRIES FROM A FARMGIRL CHAPTER
Mountain Farmgirls
Idaho City, Idaho (11 entries)
NINE HONORABLE MENTIONS
Farmgirl Footloose & Fancy-Free:
Gail R.,
Chattanooga, TN
Farmgirl Frugal:
Tamara G., Wichita, KS
Farmgirl Adorable:
Bethany S., Thousand Oaks, CA
Farmgirl Worldly:
Beth M., White Bear, MN
Farmgirl Vintage:
Laura G., Verona, MO
Farmgirl Divine:
Stephanie D., Southaven, MS
Farmgirl Fantasy:
Linda S. and Gail M., Sterling, KS
Farmgirl Tailor-Made:
Jaime W., Malden, WA
Farmgirl Cultivator:
Katelyn R., Provo, UT