Alise
True Blue Farmgirl





190 Posts

Alise
United States Minnesota
190 Posts

Posted - May 05 2019 : 2:52:16 PM



---
Hi Farmgirls!

This is an original 5' x 7" piece on 140 lb. hot press watercolor paper I made with brush and homemade walnut ink. I chose walnut ink because it is such a dark, rich, earthy color, and I felt it captures well the strength of a horse running free. (Unfortunately, this photo doesn't do justice to that rich color.)

Seeing horses helps me remember that the same God who created such a strong and noble creature wants us to develop the character in our own lives that will elevate them to a higher way of living.

This piece could be purchased for $20.

I have my original drawing, which I could transfer via tracing paper, and make a few more, if more than one person were interested. Thank you for considering my work!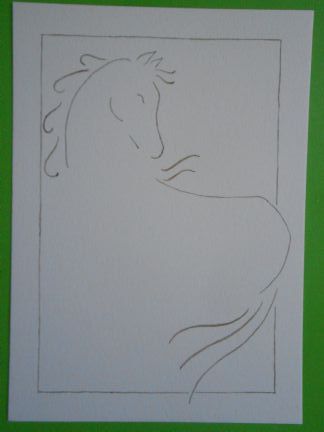 Blessings to you on your life's journey.

jewishprophet.com
Looking for the Lost 10 Tribes of Israel

Positive Expressions
positive.shophandmade.com
---
Edited by - Alise on May 07 2019 08:51:52 AM