Audra Rose
True Blue Farmgirl







1090 Posts



Vanessa
Brooksville KY
USA
1090 Posts

Posted - Sep 04 2019 : 08:31:03 AM


---
I have scanned vintage holiday postcards, dating from 1911-1940s.
There are Christmas with religious, homey, and general themes; Easter with religious, bunny and floral themes; New Year's cards; a few birthday cards; best wishes cards; some general greetings and baby announcement cards; a 5x7 of a flag and another of tulips, and a Lion Coffee sewing card. Here are a few samples: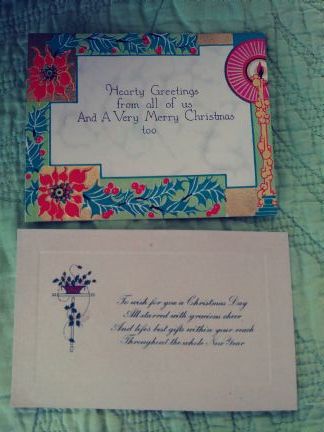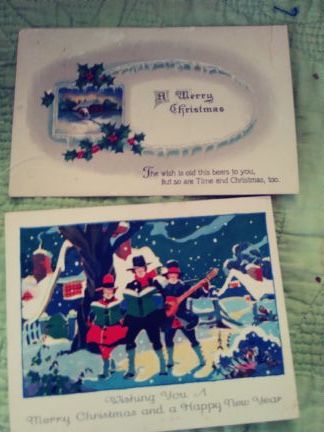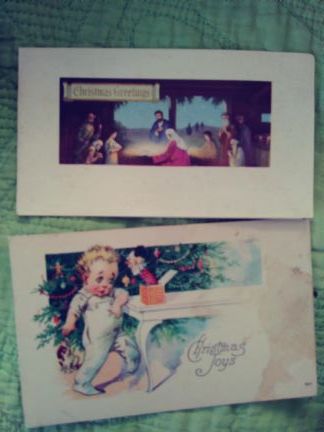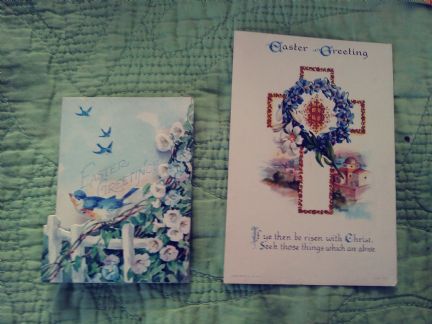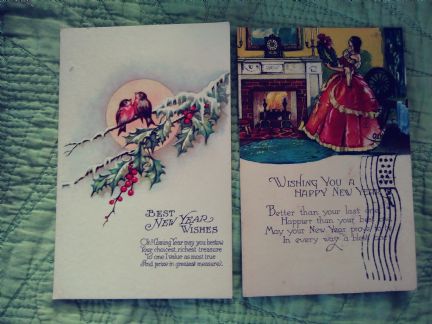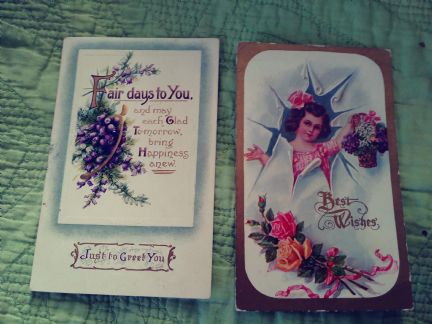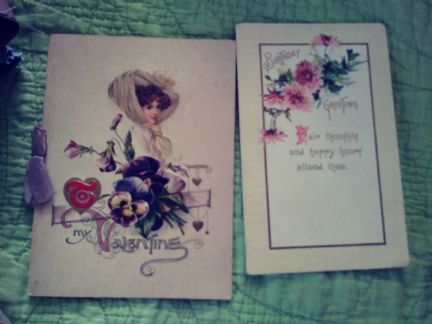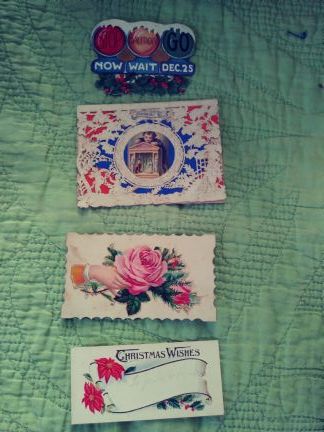 I'll be happy to email the type of card to you for scrapbooking or card making. Just send me an email with the type of cards you want and I'll send the cards to you.
Since this is all electronic, you don't have to send me anything back.


Farmgirl Sister #6754
Doxie Mom - Everyone loves a Weiner!

There's no place like home!
Dorothy Gale

Nature speaks in symbols and in signs.
John Greenleaf Whittier
---
Edited by - Audra Rose on Sep 04 2019 08:42:56 AM
TexasGran
True Blue Farmgirl







3294 Posts



Marilyn
Stephenville Texas
USA
3294 Posts

Posted - Sep 05 2019 : 3:03:18 PM


---
That is an awesome idea, Vanessa. After I get my house back in order you may hear from me. Thanks for the offer.

TexasGran
#6389
Let God's light shine through you every day.

Amazon Children's Books, look for my name:Marilyn Robinson Godfrey
Craftsy: patterns for farm stick animals under my name.